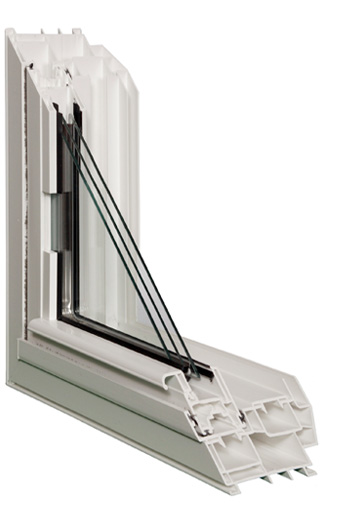 The Glass System
Standard on every Parco window is a dual pane insulated glass unit with LoE2-270. The space between the panes is filled with Argon gas. This design provides excellent year-around comfort and energy savings in any climate.
LoE2-270 also blocks 86% of the sun's harmful UV rays, helping to protect household furnishings from fading.
Our warm-edge spacer is made from a continuous piece of stainless steel with polyisobutylene and silicone sealants. The long-term durability of this spacer system is simply unmatched and we guarantee it with a lifetime warranty on seal failures.





High Performance Options
We offer a full range of Energy Star Qualified products designed to maximize energy efficiency. On dual pane units we offer LoE-i89, an interior coating that reflects heat back into the room, or upgrade to triple pane glass for unmatched comfort and performance. Energy Star requirements do vary by location, so contact your Parco dealer for details on Energy Star Qualified windows and patio doors for your project.
LoE3 – 366
Delivering an ideal balance of solar control and high visibility, LoE3-366 provides year-around comfort and increased energy savings.
LoE3-340
This coating greatly reduces solar heat gain in the summer while also controlling glare. In the winter the low U-Factor helps reduce heat loss.
LoE-180
This ideal choice for passive solar designs, LoE-180 keeps your home warmer by reducing heat loss while a high SHGC lets the sun's heat stream in.
Neat
Neat glass uses the sun's UV rays to loosen dirt so water can rinse it away, leaving the windows virtually spotless. Your windows will clean easier and stay cleaner longer.