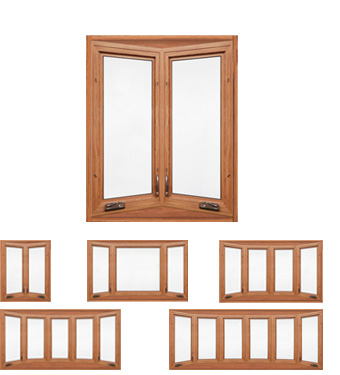 V-Bay Window
V-bay windows available in 30 and 45 degree angles.
Click on the small window photo to see details of that style. Click on the large window photo to see it full screen.



Benefits:


Low maintenance, multi-chamber vinyl for long life



High-performance LoE2 270 glass for superior thermal values



Welded 90 mil frame and sash for exceptional strength



Custom designed for your home



5/4 head and seat board for added strength



Head and seat board available pre finished or laminated to
fit your taste



Threaded rod system for a stronger support



You design the look that suits you!


Parco can provide almost any style.



Bay windows available up to 3 lites.


Bow windows available up to 6 lites.